Trust  •  Straight Talk  •  English
We believe that trust and personal connection are the basis for strong financial management and success, and our team of English-speaking professionals are fully invested in earning and keeping your trust so you can enjoy peace of mind. When it comes to your business' finances, we understand that you need to know you have a trusted partner that you can count on, no matter what.
Although we are experts in speaking Finance, we're always happy to break things down in a way that feels intuitive and helpful, so you can stay an engaged and active part of your business' financial operations, and you'll always know where you're standing. You choose your level of involvement, according to your preference – we can keep you in the loop regarding anything and everything, or we can act independently on your behalf so you can focus on other aspects of your business, while we come to you solely with critical decisions and updates.
At our core is the drive to help. Our CEO began his professional career in the nonprofit sector and remains passionate about contributing to society. As our business has evolved, the drive to help is still core to his and our mission: a commitment to ensuring that our clients are able to succeed, thrive, and enjoy streamlined financial management. 
As a team composed almost entirely of Olim, we know that it takes a village to make it in Israel. We're grateful for all the help and guidance we've received during our Aliyah journeys, so we're proud to pay it forward and help our clients ease into Israeli life and achieve financial success here, while helping them manage their businesses in their countries of origin. 
Our staff is dedicated to ensuring your business has the right strategy, knowledge and resources to achieve your financial goals. We know exactly what it takes to optimize your business' finances, we understand the bureaucratic challenges facing organizations in Israel, and we're here for you every step of the way.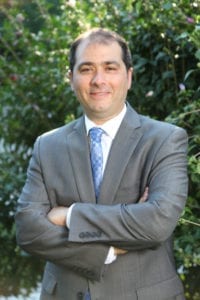 Shuey Fogel, CEO
Shuey Fogel has over 20 years of experience in corporate and nonprofit financial strategy and management. A Columbia University Engineering graduate, Shuey is a finance expert deeply familiar with the economic challenges of founding and running a business in Israel, and knows how the right financial solutions can be the difference between success and… uber success. Shuey earned his expertise by climbing through the ranks in the Israeli business-banking sector where he saw first-hand the blood, guts, and gore of how both business and charities operate. 
Founded in 2014, Fogel CFO and Management Services leverages Shuey's hard-won wisdom in advising both nonprofits and small-to-medium businesses on how to prosper financially in Israel. Along with his dedicated, professional and bilingual staff, Shuey is proud of the major impact his services have on organizations, and is passionate about providing them with the solutions they need to grow and thrive.
When Shuey isn't spending time with his kids – which often includes learning about nature and science on YouTube, cooking new recipes he finds on the internet, and playing board games – you can find him vacillating between frustration and joy while learning to play the guitar, enjoying his scenic 4 kilometer walk to work, and leading children's Shabbat services in his local synagogue.
Shuey neither admits nor denies an affinity for American country music. Objectively, though, it's awesome.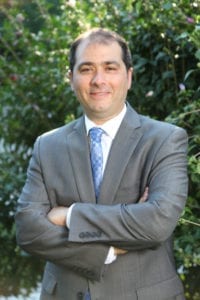 Gila Brill, Director of Operations
Gila, our Director of Operations and Senior Client Manager, is responsible for Fogel CFO's business development, growth, and daily functioning. While Gila continues to expertly manage a number of client accounts, her primary focuses include streamlining and optimizing Fogel CFO's operations, outreach and onboarding new clients, as well as providing critical support as the company continues to scale. She leads Fogel CFO's business expansion strategies and performance roadmaps, as well ensures that the team has the resources they need to succeed.
With almost two decades of real-world experience in business finance, Gila is deeply familiar with the challenges facing small-to-medium sized businesses and the most effective solutions to ensure that organizations can grow and thrive. Gila's keen eye for spotting areas ripe for improvement, envisioning and implementing creative strategies to strengthen organizations, and assisting companies in achieving their goals and benchmarks makes her a critical asset for Fogel CFO.
Before joining Fogel CFO, Gila managed and grew a successful small business from a local operation to a nationwide, industry-leading powerhouse. Gila has hands-on experience in the nitty-gritty of business management from a financial perspective, including logistics, vendor contracts and negotiations, HR, salary, payroll, legalities, and more. Additionally, Gila has held senior-level roles at a number of Israeli NGOs promoting societal cohesion and strengthened Israel-diaspora bonds.
Born and raised in South Africa, Gila made Aliyah as a teenager and has been living in Israel for more than 30 years. A mother of four, Gila is highly involved in her local community and is a true believer in the power of making a positive social impact. When she's not planning activities for her family and community, Gila is a dedicated runner and recently completed her first half-marathon.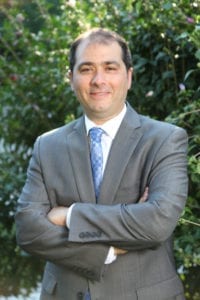 Avraham Perlmuter, Chief Client Analyst & Strategist
Avraham, our Finance Manager, is the driving force behind every one of our client's personalized roadmaps for financial success. Leveraging more than 20 years of experience in senior finance roles, including in capital markets, Avraham masterfully provides small businesses with a holistic, big-picture overview of their financial health, their path to growth and expansion, and key strategies to meet their financial goals.
Holding degrees in both Economics and Finance, coupled with two decades of hands-on leadership roles in a number of finance organizations and investment houses both in the USA and Israel, Avraham offers our clients unique insights into how small businesses can leverage big finance strategies to streamline operations and maximize profit. In addition, his financial acumen results in educated advice on how larger market trends are likely to impact our client's individual industries. Analyzing both wider economic patterns and an individual business' regular revenue, Avraham provides critical analysis that helps each of our clients make the most of their resources.
Previously serving in established financial powerhouses, start-ups, and tech incubators, Avraham is passionate about providing Fogel CFO's clients with his institutional finance expertise, "empowering the little guy with big bank knowledge." Avraham is proud to witness the positive impact of his strategies, and finds satisfaction in guiding small businesses to take their operations to the next level.
A serial entrepreneur and real estate investor who grew up in Boston and Chicago, Avraham traded in his parka for the milder climate of Ramat Beit Shemesh. In the nearly 20 years since making Aliyah, Avraham has enjoyed exploring the unique aspects of finance in Israel and is particularly inspired by the energy of the start-up sphere. An adrenaline junkie when it comes to numbers, he's always interested in side hustles, FinTech and innovation, and the latest macrotrends in the finance space.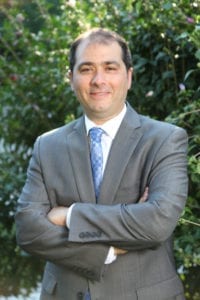 Victoria Fishman, Client Manager
As a Client Manager, Victoria works hand-in-hand with Fogel CFO's clients as a trusted partner in their financial success. She oversees everything related to her clients' daily and long-term financials, including creating projections that equip companies to plan smarter for the road ahead, ensuring that cash flow and invoices are on track, and guiding companies through the complicated world of Israeli bureaucracy and finances.
A former attorney, Victoria is deeply familiar with the bureaucratic and legal challenges that come with establishing and operating a small business in Israel. She's a master at managing heavy documentation and reporting, with an emphasis on getting the smallest details right. Victoria works closely with companies that have stringent compliance requirements, including international and government-facing ventures, and is a veteran in high-level administration and operations.
Victoria is passionate about numbers, with a keen eye for spotting potential trends and helping her clients create actionable conclusions based on those patterns. Her attention to detail and meticulous organization, documentation, and labeling means that her clients enjoy an impeccable paper trail and history when it comes to everything related to their business' finance. With the critical ability to translate complicated financial concepts into English (or Hebrew!) Victoria is committed to ensuring that her clients understand exactly what's going on, every step of the way.
Originally South African, Victoria lives in a small, tight-knit community near the Dead Sea. Victoria's two children are her biggest passion in life, and she's very appreciative of the flexibility and family-oriented atmosphere at Fogel CFO. Victoria holds an LLB from Ono Academic College and is a qualified attorney. When she's not crunching numbers at Fogel, she's spending time with her kids and nurturing their spirit of wonderment and curiosity while exploring Israel together.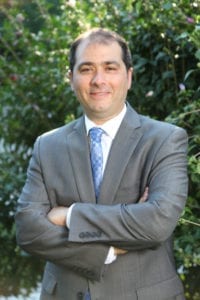 Ruth Simchi, Client Manager
Our Client Manager, Ruth, serves as the dedicated point of contact for several of Fogel CFO's clients. She is responsible for the daily management of our small business owners' finances, including billing and collections, cash flow projections and supervision, HR assistance and onboarding, providing critical back office support, helping with procurement, and more. 
Ruth is committed to open communication and accessibility for her clients, so they feel comfortable reaching out to her, receiving updates, and asking for help in any finance-related aspect of their businesses. Personally invested in making a positive impact for her clients, Ruth prides herself on being a steady source of support for small business proprietors.
Fogel CFO's supportive, encouraging company culture deeply resonates with Ruth. She feels fortunate to have menschy colleagues who are genuinely kind people interested in seeing their clients and coworkers succeed, and she's grateful for the family-like atmosphere in the office. Ruth especially appreciates the collaborative environment at Fogel CFO, which sees colleagues pull together to ensure that their clients gain the best possible results.
Originally from Scotland, Ruth has been living in Israel for more than 20 years. Holding an engineering degree and having completed postgraduate studies in the Russian language, Ruth enjoys pushing her intellectual boundaries and is a true believer in lifelong learning. A resident of Bat Ayin, Ruth is also a passionate chef who is keenly aware of the connection between our wellbeing and our diets, with a strong interest in holistic health and nourishing body and soul.
We've Been There
Our team has worked in companies and organizations, financial institutions, and tax offices. We've encountered it all and our experience is at your disposal.