You need a partner in your financial success
You need a company that will be around all year to plan, prepare and strategize,
not just at tax time or when you receive a threatening letter from the bank.
Our financial philosophy is rooted in insight and planning. We are here to help you understand the "why" behind your finances, and position you for sustainable scalability and success.
We value professionalism as well as the responsive, polite and knowledgeable service to which our clients have become accustomed. We prioritize ensuring that your financial picture is clear to you, even when that means we have to stop speaking Finance and switch to English or Hebrew to make things understood. Above all else, we are committed to integrity, initiative and collaboration. You will get the information you need – straight (not sugar coated). We never take referral fees or kickbacks when we send you to a resource you require. We are exceedingly thorough (we are number crunchers, after all) and our team gets creative when called upon to solve complicated financial challenges.
We serve entrepreneurs, business owners, and directors of nonprofits to improve their endeavor's long-term financial health. When you partner with us, we become part of your team, bringing with us our diverse breadth of experience as well as our network of resources.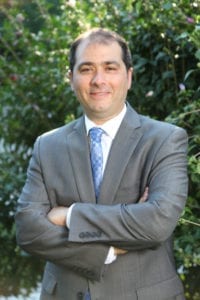 Shuey Fogel, Principal
Shuey Fogel holds almost 15 years of experience in both corporate and nonprofit financial strategy and deployment. His formal education at Columbia University's Engineering School equipped him with the fortitude to crunch numbers, while his early work experience inspired an interest to greater understand the financial challenges facing businesses. Both of which positioned him to cater to small-to-medium businesses and nonprofits as a Customized Financial Solution Provider for two of Jerusalem's most prestigious banking institutions, U-Bank and the Bank of Jerusalem. Identifying a need for a more hands-on, day-to-day, comprehensive service, Shuey launched Fogel CFO & Management Services in 2014.
Today, Shuey leverages his comprehensive grasp of Israeli banking infrastructure coupled with his practical experience creating nontraditional solutions to help his clients achieve their financial goals.
In addition to serving his clients (and wrangling five children) Shuey is an active member of his community. In the last five years, his volunteer activities have included acting as a financial lecturer and mentor for Presentence and Nefesh B Nefesh, blogging at The Nonprofit Banker, serving on the Executive Board of Hub Etzion, and acting as Chairman of the Board for the Elazar Community Council.
Shuey neither admits nor denies an affinity for American country music
We've Been There
Our team has worked in companies and organizations, financial institutions, and tax offices. We've encountered it all and our experience is at your disposal.